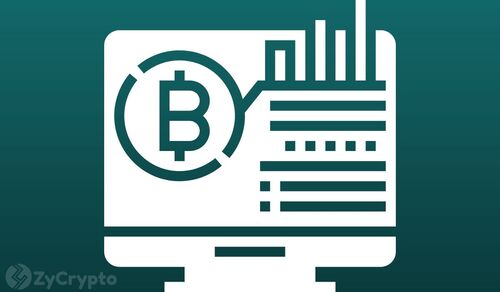 Bitcoin Price Set To Explode Once It Breaks $13,000: Prop Trader
By Brenda Ngari – August 20, 2020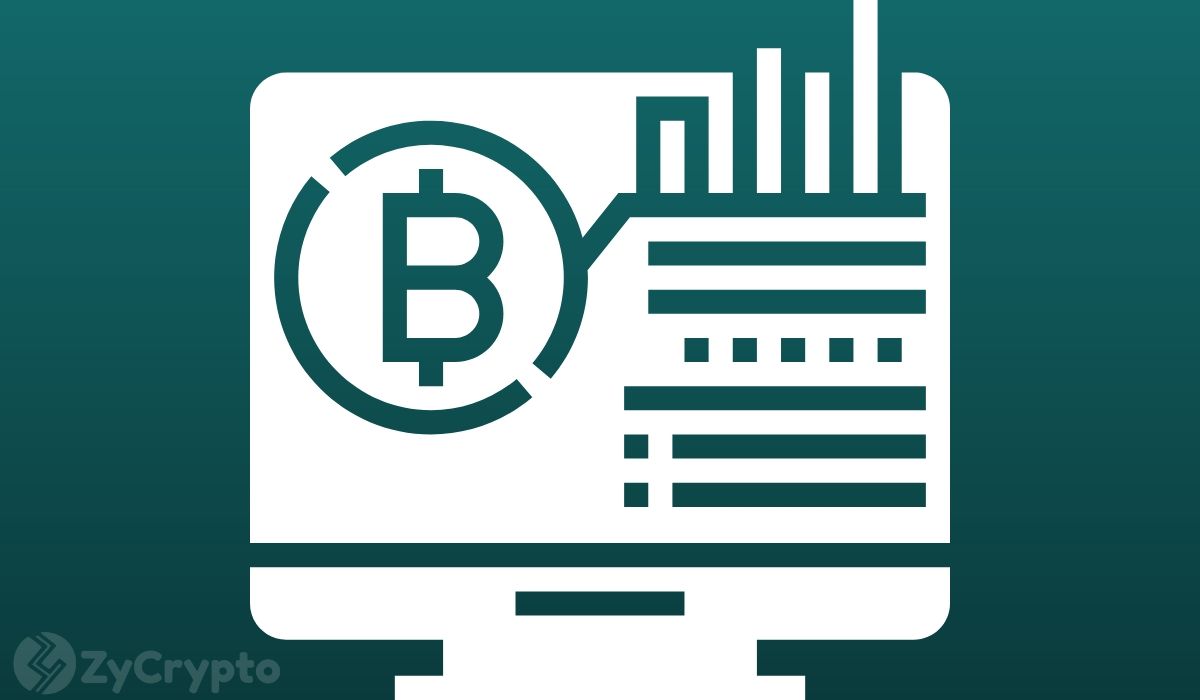 Bitcoin recently breached the $12,000 checkpoint after weeks of consolidating gains. This was a psychological milestone that BTC has been battling for a long time as it has always rejected the crucial mark.
So, what's next for the bitcoin market? A prop trader believes the asset breaking through $13,000 would act as a launchpad for further highs.
Why BTC Will Explode Upon Breaching $13K
Bitcoin opened this week with strong momentum as it raced past $12K. The world's largest cryptocurrency had been trading in a tight range between $11,200 and $12,000 for around two weeks.
Well, BTC cleared the $12K level, rocketing past $12,400 for the very first time in over a year. And for some observers, the cryptocurrency could moonshot if it can take out $13,000. In an August 17 tweet, trader Julien observed that the BTC futures spreads suggest the cryptocurrency will continue trending upwards.
To be specific, the trader noted that the bitcoin futures contracts set to expire in March next year are trading 6% above bitcoin's spot price. "If #BTC breaches 13k+ this thing is going to explode," the trader posited.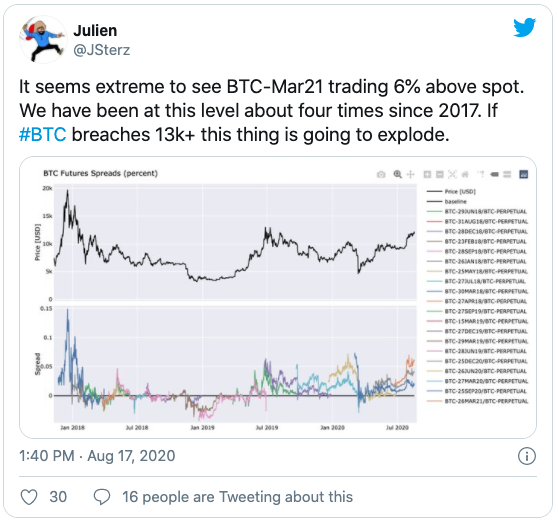 Bitcoin's Upsurge Is A Picture Perfect Advance So Far
The famed inventor of the Bollinger Bands that are used to measure bitcoin's volatility, John Bollinger, has asserted that bitcoin's recent surge was a picture-perfect advance.
The technical analyst further stated that Bitcoin's move above $12,000 was well within the Bollinger Bands:
"I imagine that someone is complaining about the $BTCUSD rally. Not me, a picture-perfect advance so far.

Squeeze, confirmed break out, walk up the upper band, consol, support at middle band, mini-Squeeze, break to new highs. How much more could one ask for?!"

Markethive Advertisement
DISCLAIMER
The views expressed in the article are wholly those of the author and do not represent those of, nor should they be attributed to, ZyCrypto. This article is not meant to give financial advice. Please carry out your own research before investing in any of the various cryptocurrencies available.
The original article written by Brenda Ngari and posted on ZyCrypto.com.
Article reposted on Markethive by Jeffrey Sloe