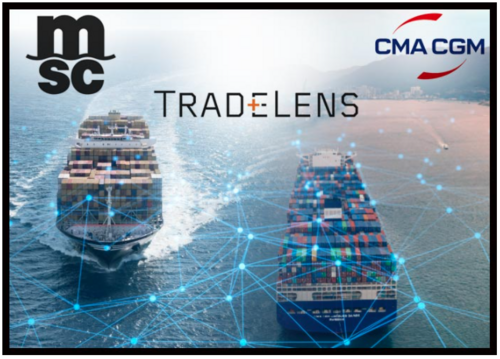 Shipping Carriers MSC, CMA-CGM Integrate Blockchain-Platform TradeLens
By RTTNews Staff Writer | Published: 10/16/2020 10:19 AM ET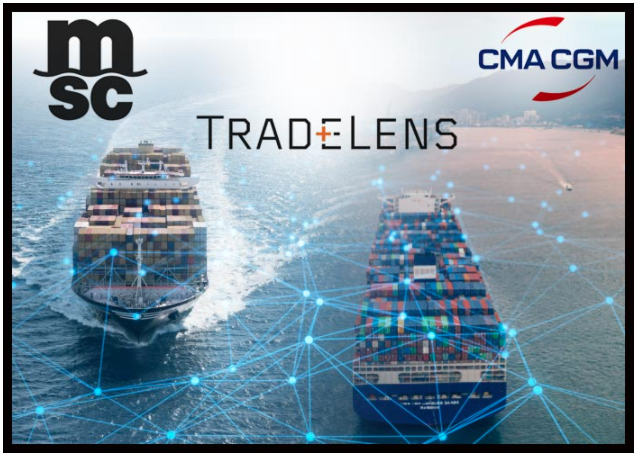 Two of the major shipping carriers, Switzerland's Mediterranean Shipping Co. or MSC and France's CMA-CGM, have been integrated onto the blockchain-enabled digital shipping platform TradeLens. This will now enable them to view a more integrated, timely and consistent logistics data for their global containerized freight.
The solution is jointly developed by Danish logistics giant Maersk and IBM by applying blockchain to the world's global supply chain. It runs on IBM Hybrid Cloud and IBM Blockchain. TradeLens claims to reduce the transit time of a shipment by 40 percent, which represents thousands of dollars in cost saving.
The two shipping carriers, which joined the platform in May 2019, will now act as platform foundation carriers with a role in expanding the ecosystem and platform operations. They will also play key roles as validators on the blockchain network.
MSC and CMA CGM will also promote TradeLens capabilities and membership to their clients and business partners across all major geographies. They will create complementary services on top of the platform for their customers and partners.
Prior to integrating onto the platform, the two shipping carriers also ran a 15-customer pilot involving more than 3,000 unique consignments, 100,000 events and 6,000 containers to ensure the TradeLens platform distributes and shares shipment data across various supply chains with speed and accuracy.
The platform will have data for more than half of the world's ocean container cargo on the blockchain network with the addition of MSC and CMA-CGM, two of the top five shipping carriers. It will help enhance transparency and efficiency for global shipping, while also reducing errors and delays.
TradeLens makes it possible to access data from the source in near real-time, boosts the quality of information, provides a comprehensive view of data as cargo moves around the world, and helps create a more timely and secured record of transactions.
The use of blockchain-based permissioned data sharing will provide other members such as ports, terminals, authorities and intermodal providers, a single shared view of a freight moving around the world, without compromising privacy and confidentiality of the data.
MSC and CMA-CGM are among more than 175 diverse organizations worldwide involved in the TradeLens platform, which was launched in August last year, just six months after the blockchain collaboration between IBM and Maersk was announced in January 2018.
The TradeLens ecosystem includes global shippers, shipping lines, third-party logistics providers, freight forwarders, customs authorities and border agencies. It includes data from more than 600 ports and terminals.
For comments and feedback contact: editorial@rttnews.com

Markethive Advertisement
Article written by an RTT News Staff Writer, and posted on the RTT News.com website.
Article reposted on Markethive by Jeffrey Sloe