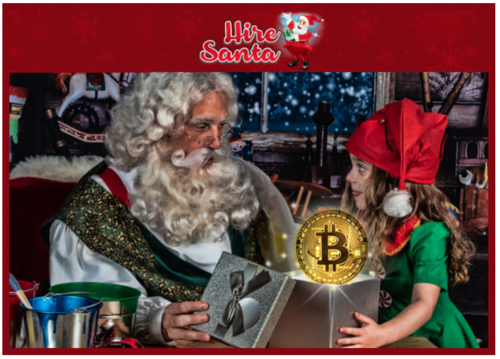 Hire Santa Claus And Pay With Bitcoin This Year
By RTTNews Staff Writer | Published: 12/14/2020 9:31 AM ET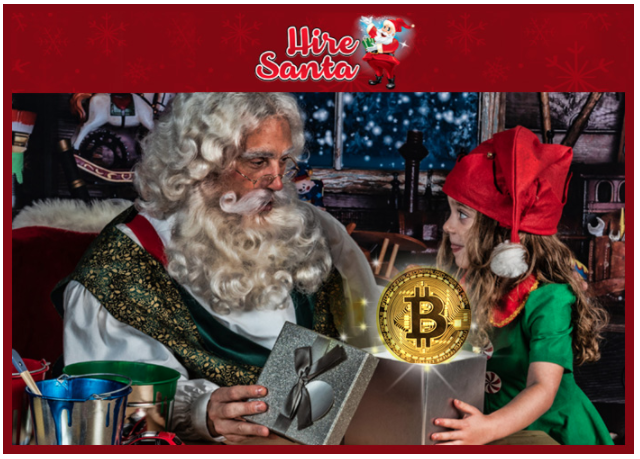 This year you can hire Santa Claus and pay for the services in Bitcoin. Santa Claus is an international figure and often visits throughout the world during Christmas time. HireSanta is claimed to be the gold standard for Santa Claus staffing.
HireSanta is also claimed to be the first Santa Claus staffing agency that is accepting Bitcoin for their large or small services. The company says these men are traditional holiday and Christmas entertainers that are serious about their appearance and presentation.
Santa Claus is generally hired at high-end malls, restaurants and Christmas parties. It helps brands associate themselves with Christmas and drive traffic, both online and in the real world. HireSanta.com is the Internet's best place to hire great Santa Claus entertainers around the world.
Hire Santa has some of the best real professional Santa Clauses in the world such as the Dallas Real Beard Santa, Los Angeles Real Beard Santa, Houston Real Beard Santa, Atlanta Real Beard Santa, Chicago Real Beard Santa, Miami Real Beard Santa, NYC Real Beard Santa and Nationwide Real Beard Santa.
According to the company, Santa Claus had instructed HireSanta to start accepting Bitcoin to reserve Santa's Friends. HireSanta can accept Bitcoin as payment for Santa Claus services directly to their Coinbase account or through Paypal, depending on how the customer stores their Bitcoin.
For comments and feedback contact: editorial@rttnews.com

Advertisement
Article written by an RTT News Staff Writer, and posted on the RTT News.com website.
Article reposted on Markethive by Jeffrey Sloe