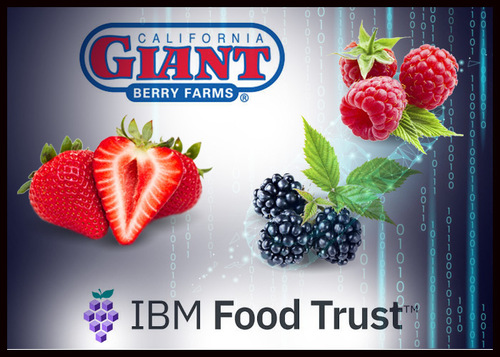 California Giant Berry Farms Joins Blockchain-based IBM Food Trust Network
By RTTNews Staff Writer | Published: 5/19/2020 10:08 AM ET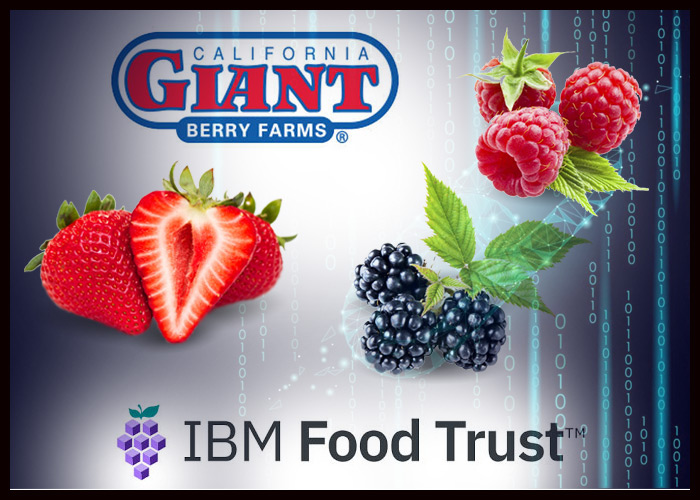 Berry producer California Giant Berry Farms became the latest to team up with IBM Blockchain to apply blockchain technology to trace its berries from the farms to the consumers.
The tracking will be done through Cloud network IBM Food Trust solution, which is based on Blockchain Hyperledger technology. This will enable the company to provide its customers with provenance and product tracking.
California Giant will use Glassbit's Glasschain integration software, a compliance-as-a-service (CaaS) solution, to link its customers ERP software with the IBM Food Trust network.
The network will enable transparency in the supply chain by providing real-time status of the berries including harvest location and advanced shipping notifications to distribution centers. This will help maximize the shelf life of products such as berries that have a very short shelf life.
Walmart, which is also a IBM Food Trust member and stocks California Giant berries, said it can achieve a safer, smarter, more digital food system for everyone by working together with more suppliers to further blockchain's adoption.
From leafy greens to bell peppers, Walmart has been digitizing its food supply chain using blockchain. This enables them to track food from farm to store and helps ensure it is fresh and safe when customers buy it. Customers can scan a QR-code printed on product packs using a smartphone to access all information about the products journey from the farm to the consumer.
The use of blockchain for food provenance will help reduce food fraud, including mislabeled, diluted or substituted foodstuffs.
A recent IBM Institute for Business Value study found that 73 percent of consumers will pay a premium for full transparency into the products they buy.
IBM Food Trust network connects growers, processors, distributors, shippers, retailers, regulators, and consumers through a permissioned, permanent and shared record of food system data.
Other firms that are part of IBM Food Trust include Nestlé, Carrefour, Avril Group, Topco Associates, Wakefern, BeefChain, Dennick Fruit Source, Scoular, and Smithfield as well as other multinational companies such as Kroger, Tyson Foods, and Unilever.
For comments and feedback contact: editorial@rttnews.com


Advertisement
Article written by an RTT News Staff Writer, and posted on the RTT News.com website.
Article reposted on Markethive by Jeffrey Sloe