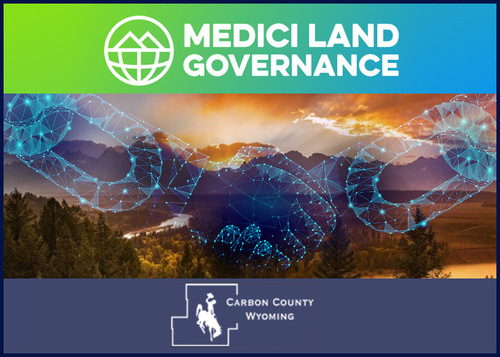 Wyoming's Carbon County To Place Land Records On Blockchain
By RTTNews Staff Writer | Published: 4/17/2020 10:43 AM ET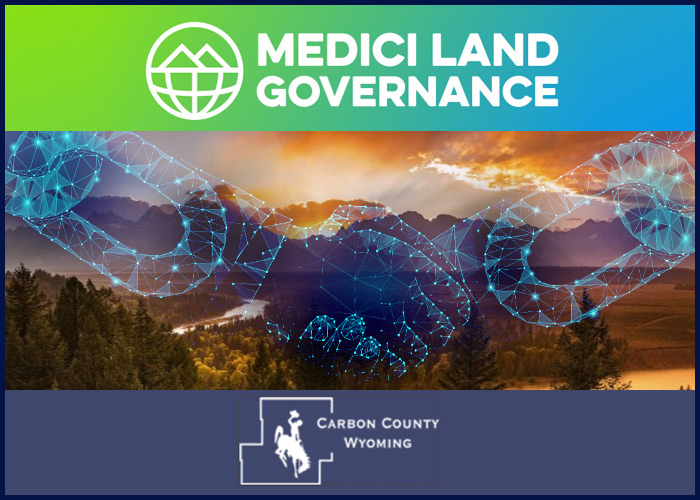 Carbon County in the Western U.S. State of Wyoming is set to implement a blockchain-powered land registry system in 2020, which will assure immutability of records and help in registering and validating property ownership with a clear chain of title.
The land records and information platform will be developed in partnership with Overstock.com's blockchain subsidiary Medici Land Governance (MLG), which focuses on land administration.
In a similar deal with MLG, Wyoming's Teton County became the first county in the U.S. to record land information, going back to 1996, on a blockchain platform last year. It included warranty deeds, mortgages, release of liens, and other similar documents.
Like in Teton County, MLG will be providing a critical layer of protection and facilitating transparency for title holders in any property transaction.
MLG will now work with Carbon County to develop and implement software that will transfer and display existing digital Carbon County public land records to a new blockchain-based registry system. The registry will serve as an archive to Carbon County's current systems.
The system will use MLG's technologies, policies, and programs to track, record, and make available to the public certain information related to real property for management purposes. Once implemented, it will also automatically capture and record subsequent land administration transactions and updates to the blockchain platform.
The title information that is obscured for viewing on the current Carbon County system will also be obscured from the blockchain-based system, but all public records will be available at the Carbon County clerk's office.
In August 2018, MLG had signed a deal with the World Bank to enhance access to secure land rights in developing countries by supporting the design, implementation, and evaluation of pilot programs that will create systems to ensure secure land tenure.
For comments and feedback contact: editorial@rttnews.com

Markethive Advertisement
Article written by an RTT News Staff Writer, and posted on the RTT News.com website.
Article reposted on Markethive by Jeffrey Sloe