COVID-19: Drugs in Development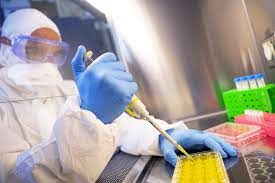 The COVID-19 outbreak, which started in December 2019 in Wuhan City, China, was declared a "Public Health Emergency of International Concern" by the WHO on January 30, 2020. The outbreak was characterized as a pandemic on March 11, 2020.
Currently, there are no drugs to treat COVID-19, caused by the novel coronavirus SARS-CoV-2.
Listed below are companies that are in the race to find a treatment or vaccine for the novel coronavirus.
Company Name
Drug
Current Stage
Next Milestone
Collaboration
Last Updated

Incyte Corporation

INCY

OLUMIANT

Phase 3 trial of Olumiant in hospitalized participants with COVID-19, dubbed COV-BARRIER

Results expected in December 2020
Lilly
10/19/2020

Incyte Corporation

INCY

Jakafi
Phase 3 trial of Jakafi in patients with COVID-19-associated Acute Respiratory Distress Syndrome who require mechanical ventilation (RUXCOVID-DEVENT)
10/19/2020

Relief Therapeutics Holding AG

(RLFTF. OB)

RLF-100
US Phase 2b/3 clinical trials of RLF-100 in respiratory deficiency due to COVID-19
Topline data expected in Q4, 2020
10/13/2020
Altimmune Inc.
AdCOVID Intranasal Covid-19 vaccine
Positive results from the preclinical studies of AdCOVID announced on Jul.13
Phase 1 clinical trial of AdCOVID in Q4 2020
Vigene Biosciences, DynPort Vaccine Co.
10/13/2020
HUMANIGEN, INC
Lenzilumab
Phase III trial of Lenzilumab in severe and critical COVID-19 patients
Topline data expected in Q4, 2020
10/09/2020
Hepion Pharmaceuticals, Inc.
CRV431
Preclinical stage
National Institute of Allergy and Infectious Diseases
10/09/2020
Information and calendar provided by RTTnews.com.
For comments and feedback contact: editorial@rttnews.com
Article written by an RTT News Staff Writer, and posted on the RTT News.com website.
Article reposted on Markethive by Jeffrey Sloe